Jared Norby is one happy Creative Generalist.* 
Right now: I'm a freelance motion graphics animator (specializing in 2D/AE character animation), designer, illustrator & writer. In my spare time, I develop, direct, produce and animate original tv pilots.
In the past I've done: some 3d animation, character design, storyboarding, concept art, key art, digital painting, photography, retouching, color-correcting, architectural modeling, videography, editing, web design, app design, creative consulting and flower delivery.
Play music (I can barely plunk out a chord) or cook.
Yep! Feel free to click 
CONTACT
 if there's a project you think I'd be a good fit for. 
Absolutely! Especially if you're a...
Creative
 looking for some encouragement, 
An
Idea Person 
looking for someone ping-pong ideas with, 
Or one of the many blessed 
Normal People**
looking for some creative advice, 
Message me through the
CONTACT
tab, and let's talk. 
I'll be happy to know you. :)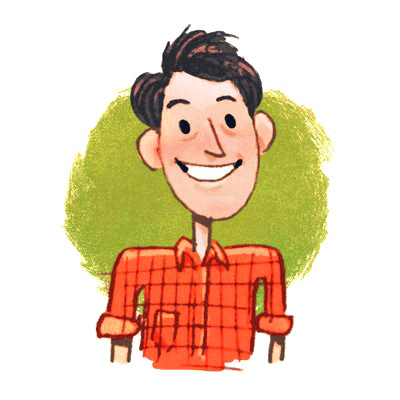 * Beginning and end of third-person narration.
** I fully own and endorse what this implies about Creative and 'Idea People.'