God Of War Ragnarök - Myths of Midgard
2d Character Animation & Rigging, FX Animation | We Are Royale + Sony (2022) 
Collaborated with the wildly talented 
Dylan Casano
 and the fantastic team at
WAR
 to animate the book and characters in this 7 minute spot. Apart from one still 3d render of the book, all rigging & animation was done in After Effects.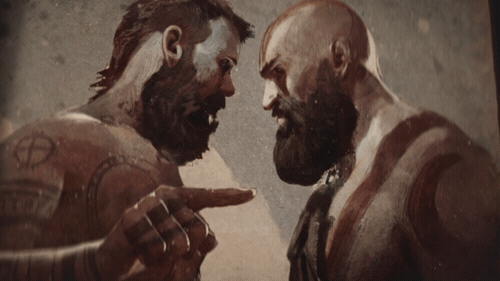 Pentakill - "Metal
is
Born"
2d Character & FX Animation | We Are Royale + Riot Games (2021) 
Worked with some amazing artists and animators at We Are Royale to help unravel the lore of 
Pentakill
 in this video. I animated the gods and much of the band.
POSITIVELY MINNiE - "Beach Bliss"
Co-directed, wrote, storyboarded, co-animated | Fullscreen + Disney (2020)
Our fantastic team at Fullscreen created 10 original "Positively Minnie" Minnie Mouse shorts for Disney through a combination of repurposed and original animation.
Outriders - "Mantras of Survival"
2d Text Animation | We Are Royale + Square Enix (2020) 
Another really fun project with We Are Royale. I animated the text/title cards and end logo resolve for Outrider's "Mantras of Survival."
Activision Blizzard - Overwatch League Playoffs
2d FX Animation | We Are Royale + Activision Blizzard (2020) 
Had a blast helping animate these Overwatch League team hype videos at We Are Royale. Animated the multicolor FX wave that passes over the background and provided 8 seconds of character animation.